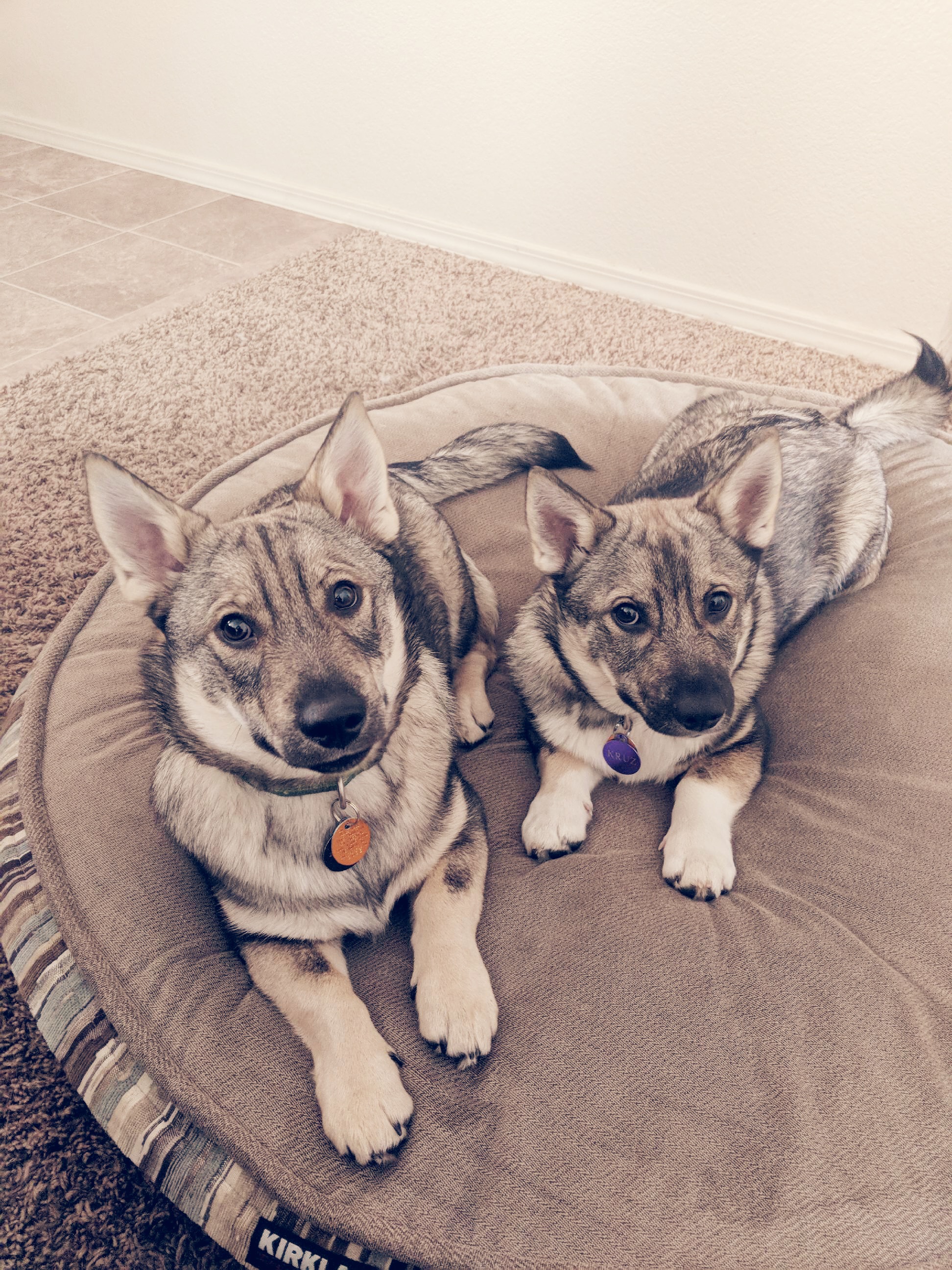 Tessa and Amber of Balanced Behaviors Dog Training are talented, passionate and incredibly knowledgeable in all things dog. Finding Amber & Tessa has been such a positive game changer! I am incredibly picky about who gets the opportunity to work with my fur kids and I trust these ladies 100%. Being able to partner with these ladies in all aspects of the training process ensured that not only are my dogs well trained but so am I. They helped me reach all of the goals I had and even more than I imagined was possible. I am now able to walk all three of my dogs without pulling and craziness. I'm thrilled to be able to trust my two young boys off leash on trails and even in a park! My dogs are all so much calmer and happier now, which makes me happy too.
-Morgan Evans
I have had a few trainers other then Amber and Tessa and I didn't feel as confident and comfortable with them as I did these two. I was very impressed with their knowledge and they explained everything so well. They are always willing to keep answering questions even though we are not currently training. They were very punctual picking up my dog, Kai, and when they brought him back they took extra time to work with me and Kai together. They have gone above and beyond for us. I trust both of them 100%. They are very professional and incredibly nice. But most of all Kai is totally in love with them and their dogs. I thought it was awesome that they have their dogs involved with the training so they learn as a pack. It definitely was a perfect match and they are completely worth it. Kai and I have learned so much and his behavior has greatly improved. They both have so much enthusiasm working with dogs. I completely trust Kai in their hands. I think Kai speaks volumes when he cannot contain his excitement when they come (or even if I say their dogs names. He knows who they belong to). It is obvious that they love what they do. Best.Trainers.Ever!!!
-KATHIE NOBLE
Amber is amazing with with my goofy fur babies!! Lambeau, my loveable yet over zealous golden doodle is learning so much and comes home with the most amazing attitude and is so relaxed and tired! I highly recommend Balanced Behaviors!!
-Kelly Jardine
We got a six-month-old puppy from a young family in Livingston, Montana. They were a little overwhelmed trying to take care of two young children and a puppy in a second-floor apartment, so they looked for a different home for the puppy, who their 2 year old daughter had named Tinkerbelle.
Our granddaughter, who works for a dog training facility in Portland, Oregon, recommended Tessa and Amber at Balanced Behaviors in Boise for training. We enrolled Tinker for four daytrain sessions. Tessa and Amber picked up Tinker in the morning for training in and around Boise and brought her home in the afternoon. They spent an hour or more with Tinker and I to show me what they worked on and how I could continue building on that through the next week.
The focus of the training was to develop Tinker's confidence, focus and socialization skills. Both Tinker and I have gained in confidence and our ability to stay focus and not get distracted during our walks. In addition, we both have improved our social behavior.
I highly recommend Tessa and Amber for dog training. They were very kind and patient with both of us and provided valuable notes and advice about continuing Tinker's progress.
-Ralph Simmons

Tessa is THE BEST!!! I really can't say enough about her and the impact she has made with our pups. They were super unruly with zero self control. I gave up on walking them. It was a nightmare. In comes Tessa and they are literally good dog citizens now! They walk without pulling and they patiently sit and wait for dogs and people to pass by them when out on walks. It has been 100% turn around in every area. Our problem Barker does not even bark now!!! I honestly could not do this without her. I highly recommend her without hesitation to everyone I know. She has a way with them, and gives us the tools we need to help them know exactly what's expected. Thank you Tessa for coming into our lives and turning this double puppy thing around! We enjoy them now all thanks to you!!!!!
-Melanie Ambriz
I have a young female Husky - just over two at the time of her training. She knew only basic commands, and only sometimes did she decide she wanted to respond to those! She went into her training with high anxiety and zero off leash skills. After Kavu's four full day one-on-one sessions with Balanced Behaviors, they were able to pinpoint some triggers of her anxiety and teach me how to mediate that. I am now hiking with Kavu in the foothills off leash, her recall is amazing! They did a fantastic job of not only training Kavu, but also bringing her lessons home to me so I was on the same page at the conclusion of her days. I would recommend their services for anywhere from basic commands to complex needs and everything in between.
-Falissa Smith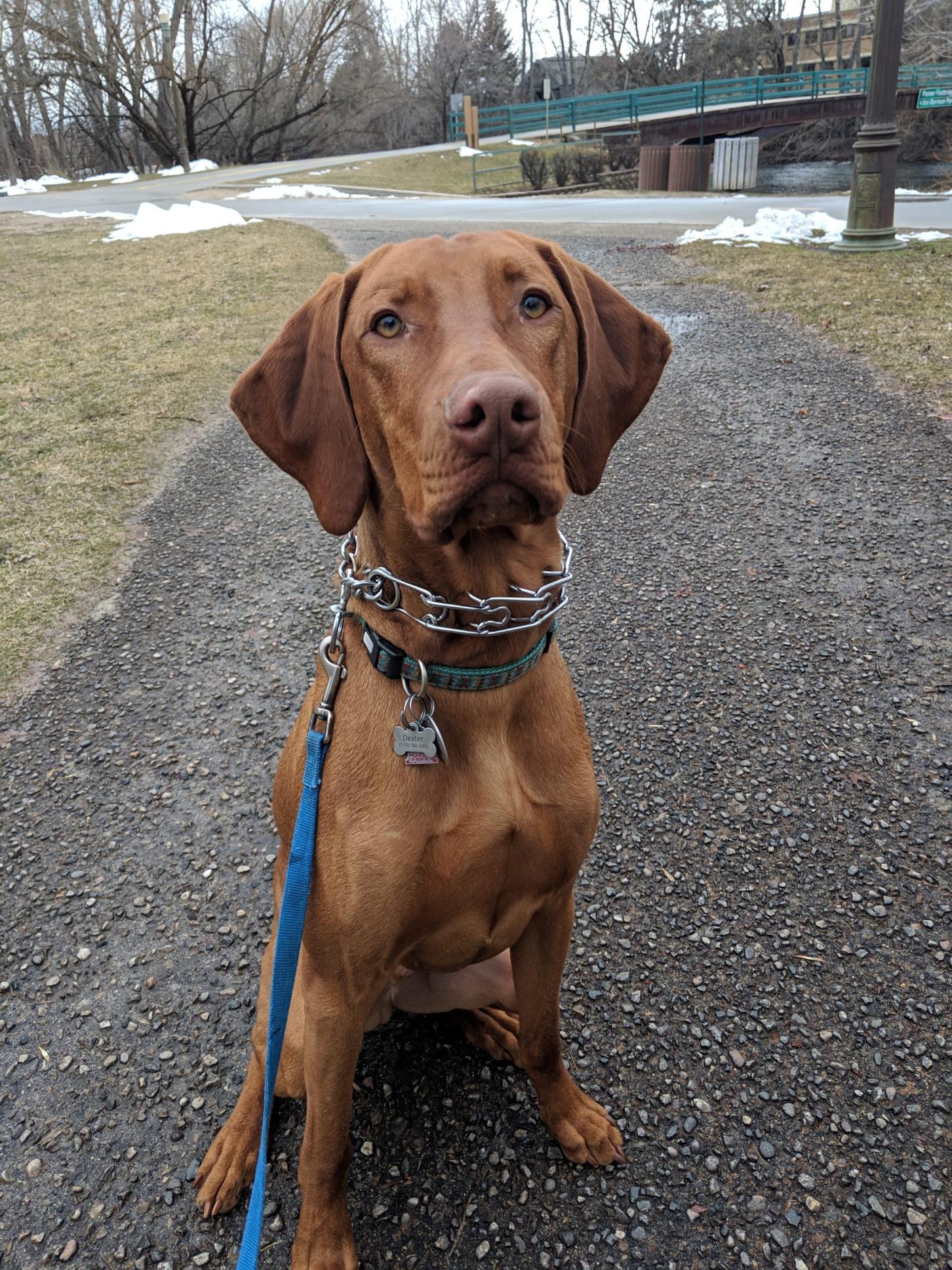 Tessa and Amber of Balanced Behavior Dog Training did a great job of taming our energetic Vizsla. They helped us to work on basic obedience, distraction training, impulse control and so much more! Their explanations were clear and they spent at least an hour each week teaching us what they had worked on that day answering any questions that we had. They even gave us homework every week in order to prepare for the next session. Both Tessa and Amber are both very approachable and their passion for dogs is evident. We would absolutely recommend them to anyone!!!
-Jackie & Shane Kromko